Home Remodeling Contractors
Are you satisfied with the home that you currently live in, but just have a need for more space or few changes? Webb Builders has over 45 years of experience in home remodeling.
Home Remodels
House Additions
Custom Decks
Window Replacements
Sun Rooms and Porches
Basement Finishing
Patios and Pergolas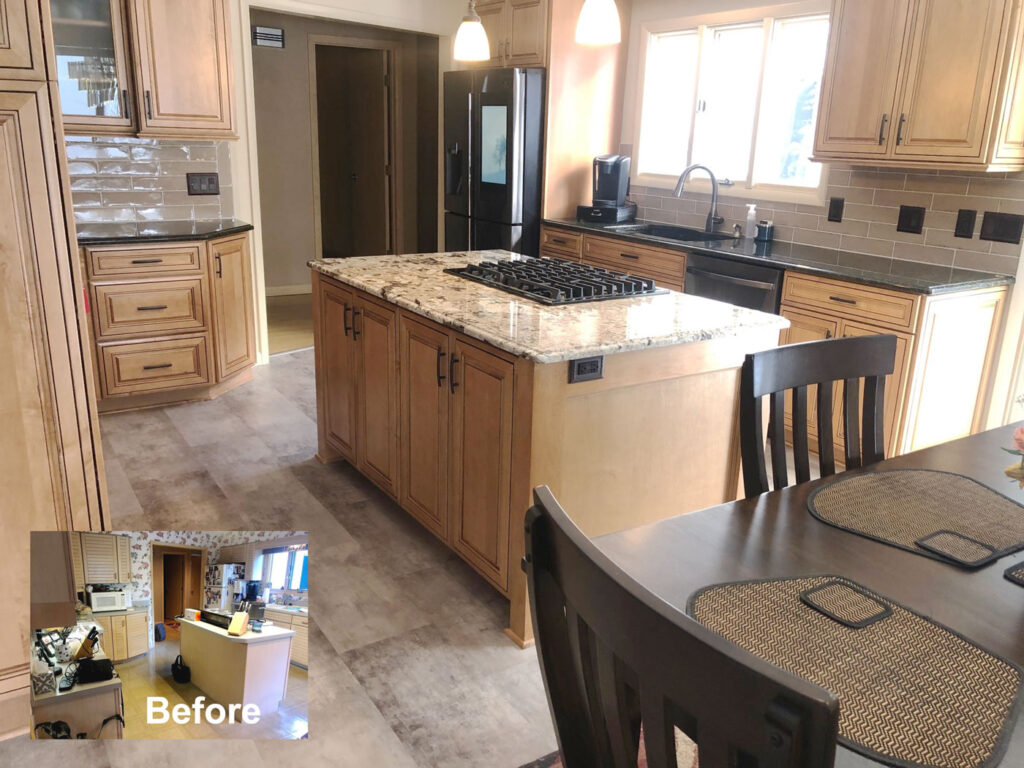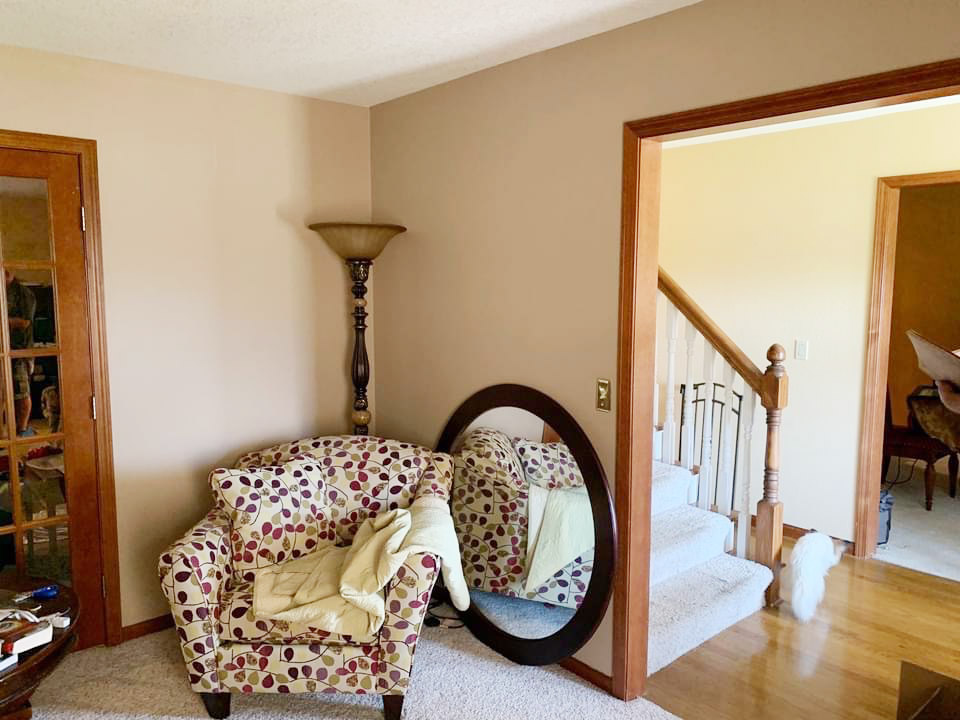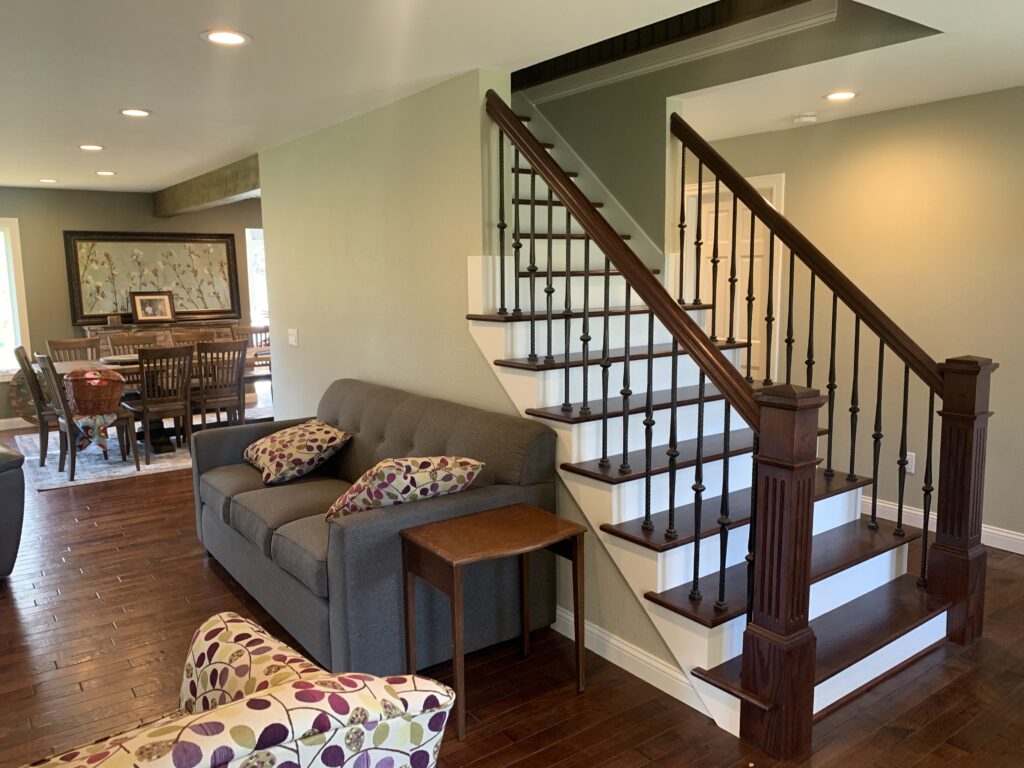 Updating Your Space with Home Remodeling
If you would like more information or ideas about how to expand your home or get a quote on home remodeling call Webb Builders today!
As an experienced home remodeling contractor, Webb Builders takes a holistic approach to the home remodeling process – one that involves partnering with our clients every step of the way. No detail is too large or too small. We want our clients to know the details upfront to ensure that they are getting the home they want without hassles or surprises. Building an addition or renovating can be overwhelming, and our balanced, collaborative work style naturally eases our clients through the experience. Your space will be renewed!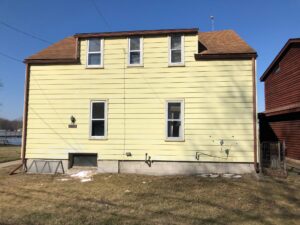 ---
Home Remodeling Free Estimate
---
A recent home remodeling project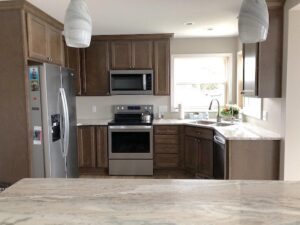 What our customers have to say about
our home remodeling and additions

Dave Webb came out and gave us the estimate and when we accepted, he gave us a pending start date and followed through with it. He made sure that all inspections were done. The electricians, painters, drywallers, carpenters, and roofers we all very professional and great about cleaning up after themselves. David was also always available for answering any questions we had. He showed us that all contractors are not ones that don't show up when scheduled. We would definitely recommend them highly.
—Candice K

FANTASTIC, FANTASTIC & FANTASTIC!!!!!!!! I have NOT one complaint about Webb. Everyone went beyond their require assignment. Had half wall, drywall, railing, painting, and electric all done. I will have the Webb crew back this spring for more work & I look forward to seeing everyone again.
—Robert P

Not only did it go very well, it was excellent. I had an emergency while painters were here, and they offered to stop work and leave or stay with my grandson while I took care of my situation. I trusted Webb Builders enough to leave and they stayed with my young grandson. That is how much I would recommend their services and the personnel involved in completing my work.
My emergency was my husband being rushed to the hospital from work and he passed away two months later. I was contacted by Webb Builders in compassion. In my opinion, they went above and beyond and it meant the world to me that they acknowledged my husband's passing. The office personnel also called me. I don't think price wise, professionalism, and responsible personnel, you could go wrong by using Webb Builders. I also am planning on some work in my kitchen and when I'm ready, this is the first company I will contact.
—Trilby C

Dave,
Roy and I want to thank you for a job very well done. We are very pleased and excited how our new addition and remodeling turned out. Dave, you did a first class job – high quality work, and we wouldn't hesitate a second to recommend you. You, your employees and all of your subcontractors were very courteous and professional and did a top notch job!
— Robin and Roy

Rob,
Just a little thank you for all you've done for me during this remodeling. I really appreciate all your help and advice!
— Annette P.
Home Remodeling Benefits
More space: If you're feeling cramped in your current home, home remodeling can add more space to your living area, kitchen, or bedrooms. This can give you more room to relax, entertain guests, or simply spread out.
A change of style: The colors and flooring in your home can have a big impact on your mood and energy levels. If you're tired of the same old look, a remodel is the perfect opportunity to choose new flooring and colors that will make you feel more at home.
Improved functionality: A well-designed remodel can make your home more functional and easier to live in. This could include adding new storage space, improving the flow of traffic through your home, or making it easier to access your appliances and utilities.
More pride in your home: When you invest in a your home remodeling, you're easing your future and creating a space that you can truly be proud of. This can lead to a greater sense of happiness and satisfaction in your life.
Increased resale value: If you ever decide to sell your home, improvements that are in high demand, such as adding a new bathroom or kitchen, an improved floorplan or an updated, modern feel can increase its value.